Sea Salt Candle
Regular price

Sale price

$25.99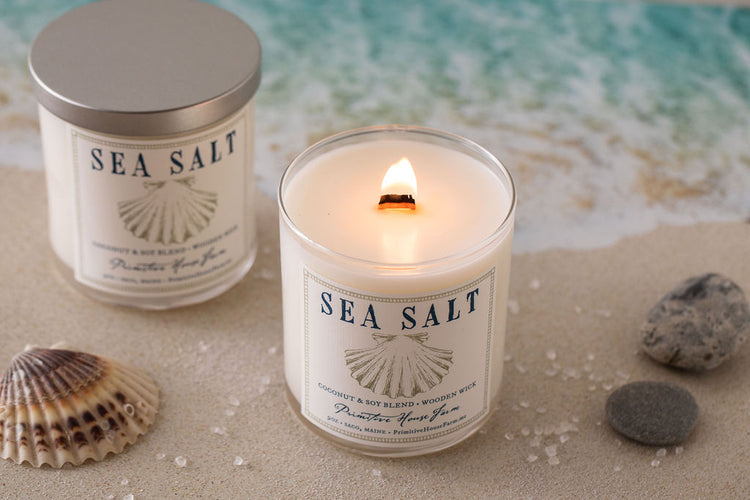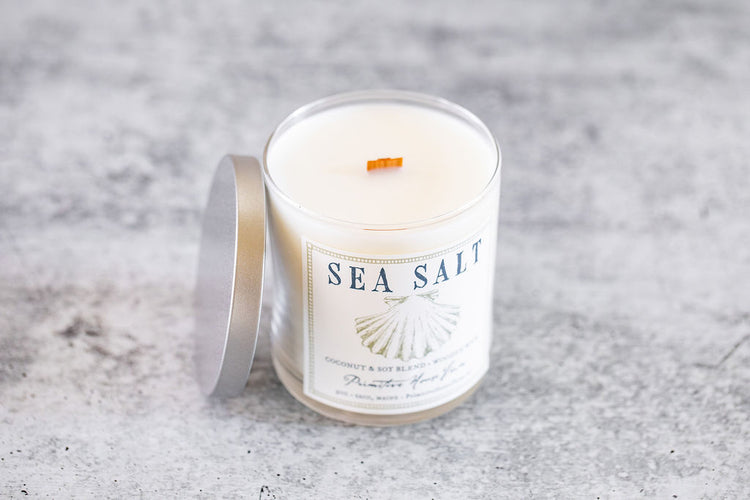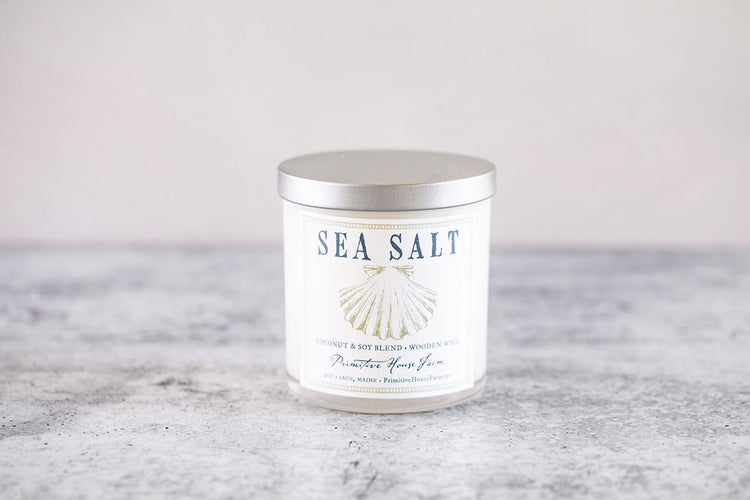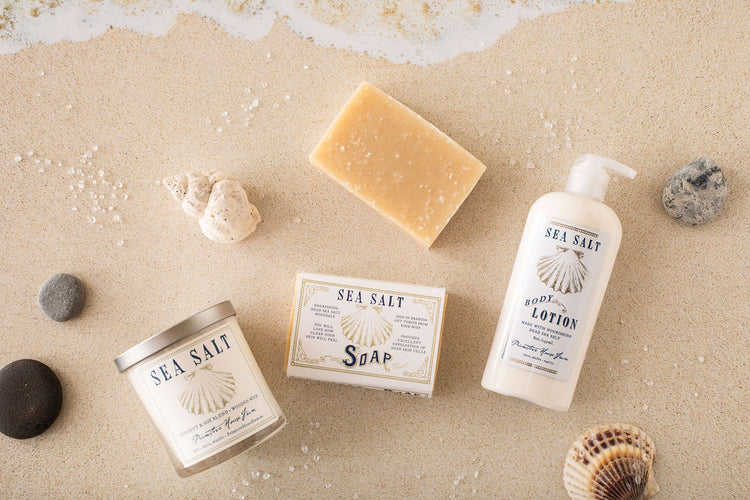 Product Details
When is a candle not a run-of-the-mill candle? When it's composed of all-natural coconut and soy wax with a seaside fragrance and a wooden wick, of course. Virgin coconut and soy wax is what we make our candle from, and it contains nothing artificial and is a biodegradable, renewable resource. It burns 50% longer than paraffin wax. It also burns cleaner, producing zero petro-carbon soot common to paraffin wax candles.
Why the wooden wick you wonder? Though it burns slower, the wooden wick heats and releases the fragrance faster. Wooden wicks are also lead-free, unlike some cotton wicks made with a lead core that emit lead particles when burned. Wooden wicks also give off a pleasing crackle as they burn, like a tiny fireplace.
Finally, the beautiful scent fills your room with a rich and clean fragrance that's not overpowering.
When you need a longer-lasting, cleaner burning, sustainably made, all-natural candle, the choice is obvious. Clearly, all candles are not created equal.
It is always important to follow candle safety guidelines when using our products.
Ingredients

We always aim for our products to be as natural as possible, but in some instances synthetic ingredients are used because of their efficacy or scent profile. To ensure that all our products are produced to the highest standard of safety, we will use safe synthetic materials from time to time to obtain the best formula for your body and skin.

Learn more about specific product ingredients.
Shipping

Our goal is always to ship your order in a timely manner. Domestic shipping time for in-stock orders range from 1-4 days. You will be notified if there is an expected shipment delay beyond 14 days from the time we receive your order.

Please reach out to our team via email at hello@theprmitivehousefarm.com before placing an international order.



"I bought my first bar of Sea Salt Soap on vacation in Camden, Maine. Since then, I found it online and keep repurchasing! Nothing smells better than this soap. It's the best you can buy, anywhere."

Chad
"The After Beach Lotion is my favorite lotion ever. I use it year-round, not just when I've been to the beach. The coconut smell is great and it's very moisturizing."

Janie
"I love the Gardener's soap - it's so minty and fresh! It's part of a gardener's birthday gift basket I'm making. The cute cabbage lady illustration is perfect. It arrived promptly, too!"

Carol