Gardener's Soap
Regular price

Sale price

$13.95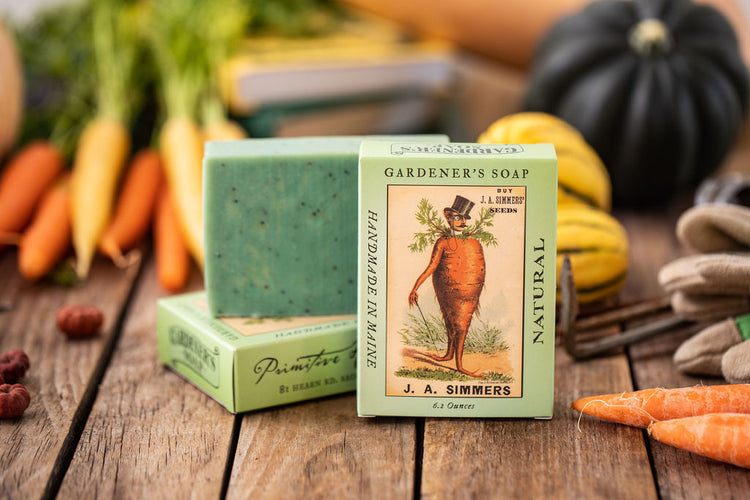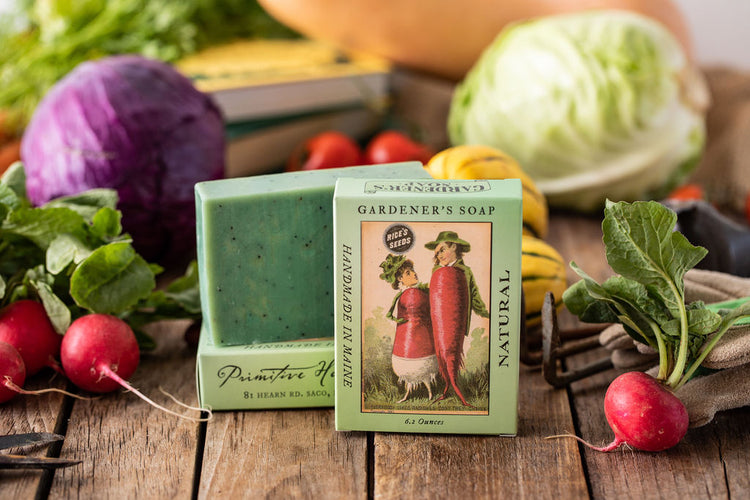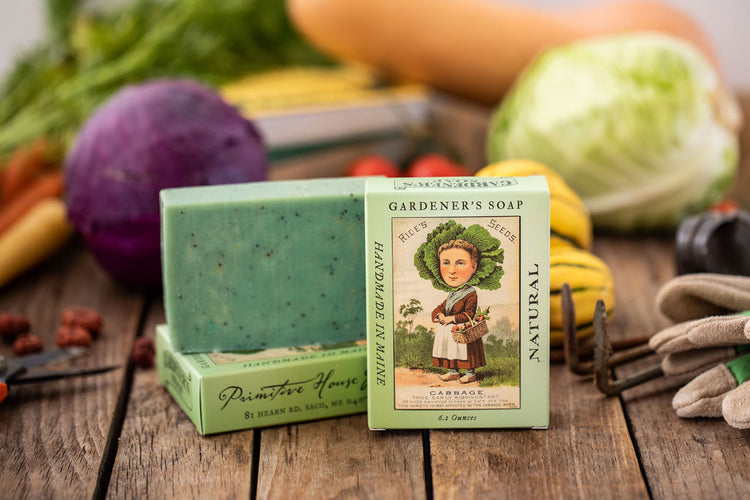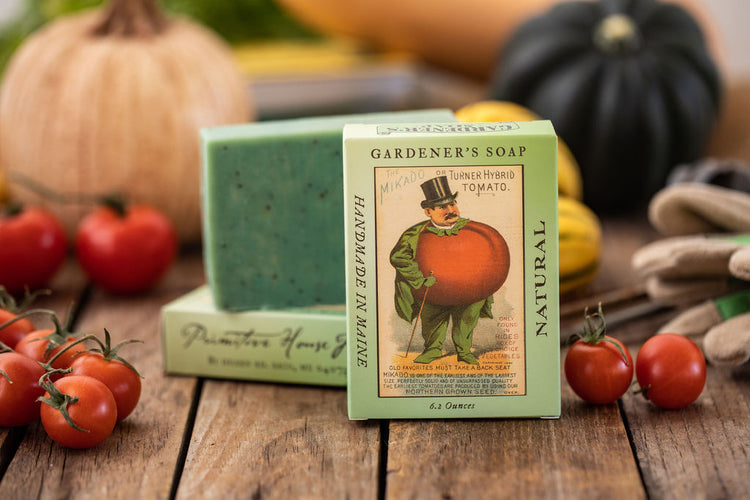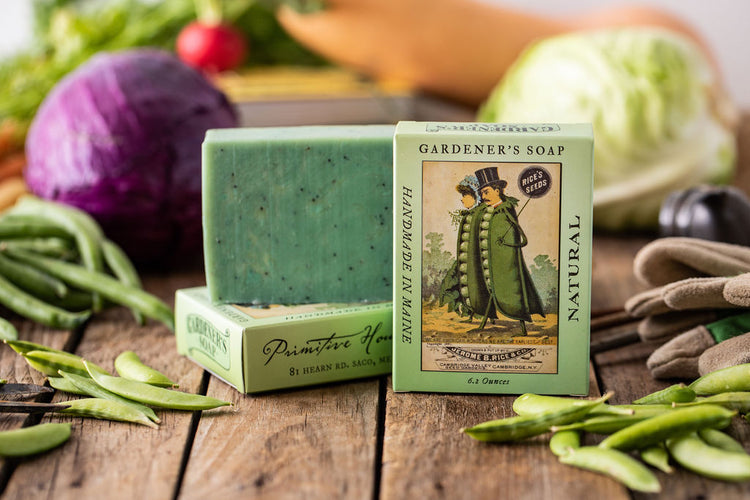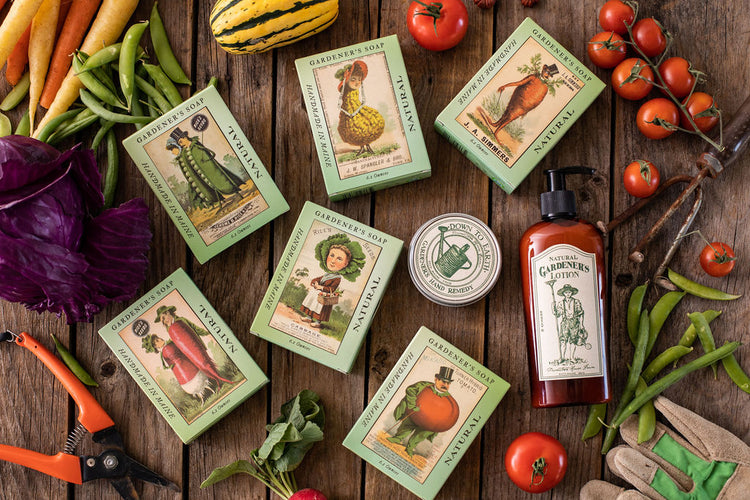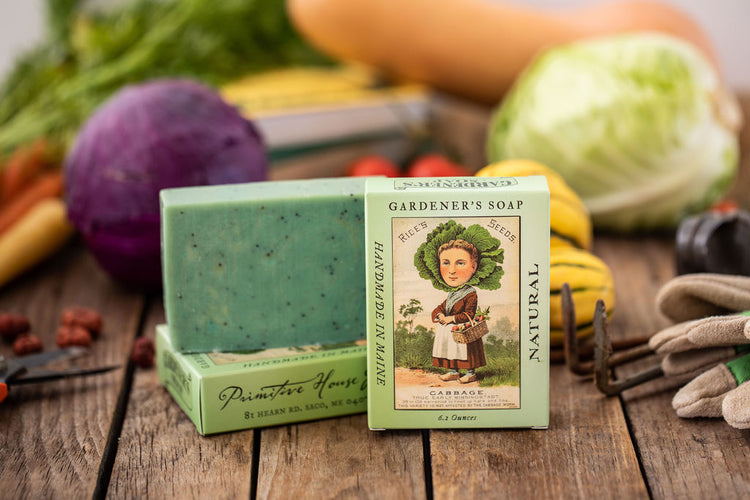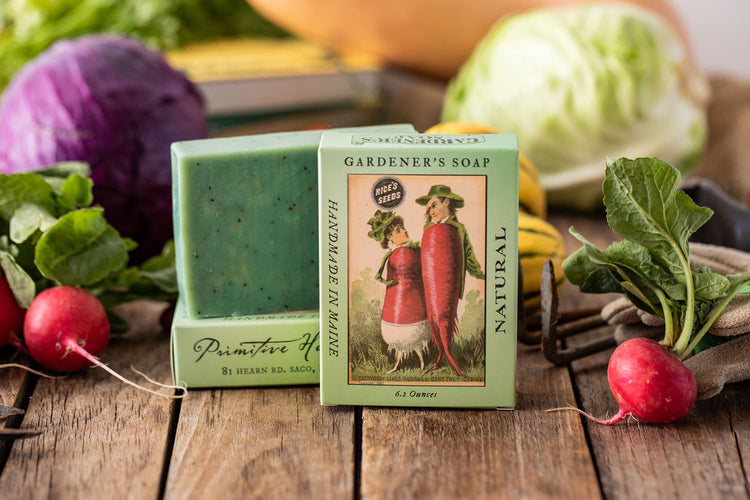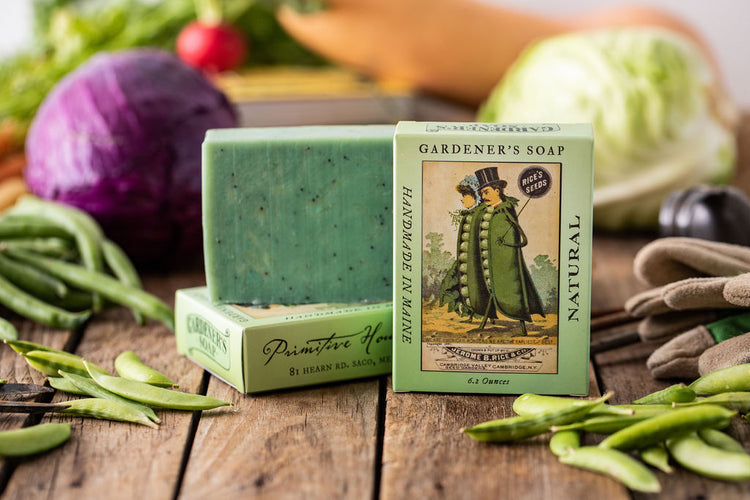 Product Details
When you've had your hands wrist-deep in dirt, you need our Gardener's Soap to clean them off! It's specially-formulated to break down tough dirt and scrub deep with the inclusion of poppy seeds – nature's little exfoliators!
 We've also added neem oil, which is antibacterial and anti-fungal, to help keep your hands extra clean after being extra dirty. Oh, and don't worry – we've added a combo of peppermint & spearmint oil for its antiseptic properties and to leave an energizing minty scent. Did we mention French Green Clay? It's in there, and is a mineral bounty including calcium, potassium, silicon and copper.
Whether or not you are a gardener, this bar detoxifies, moisturizes, exfoliates, cools, soothes, nourishes and draws out impurities from everyone's skin.
Our soaps are individually hand-cut, so weight may vary from 6-6.5 oz.
Our soaps are larger than your normal soap bar, AND we use only premium ingredients.
Ingredients

We always aim for our products to be as natural as possible, but in some instances synthetic ingredients are used because of their efficacy or scent profile. To ensure that all our products are produced to the highest standard of safety, we will use safe synthetic materials from time to time to obtain the best formula for your body and skin.

Learn more about specific product ingredients.
Shipping

Our goal is always to ship your order in a timely manner. Domestic shipping time for in-stock orders range from 1-4 days. You will be notified if there is an expected shipment delay beyond 14 days from the time we receive your order.

Please reach out to our team via email at hello@theprmitivehousefarm.com before placing an international order.



"I bought my first bar of Sea Salt Soap on vacation in Camden, Maine. Since then, I found it online and keep repurchasing! Nothing smells better than this soap. It's the best you can buy, anywhere."

Chad
"The After Beach Lotion is my favorite lotion ever. I use it year-round, not just when I've been to the beach. The coconut smell is great and it's very moisturizing."

Janie
"I love the Gardener's soap - it's so minty and fresh! It's part of a gardener's birthday gift basket I'm making. The cute cabbage lady illustration is perfect. It arrived promptly, too!"

Carol