Gardener's Hand Remedy Balm
Regular price

Sale price

$23.99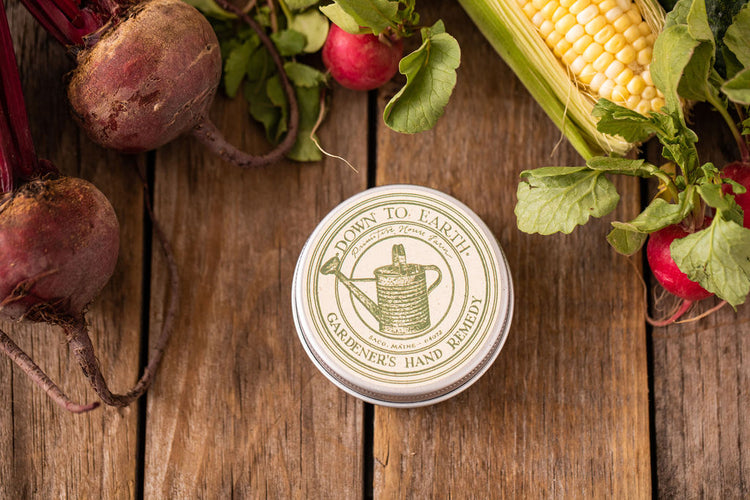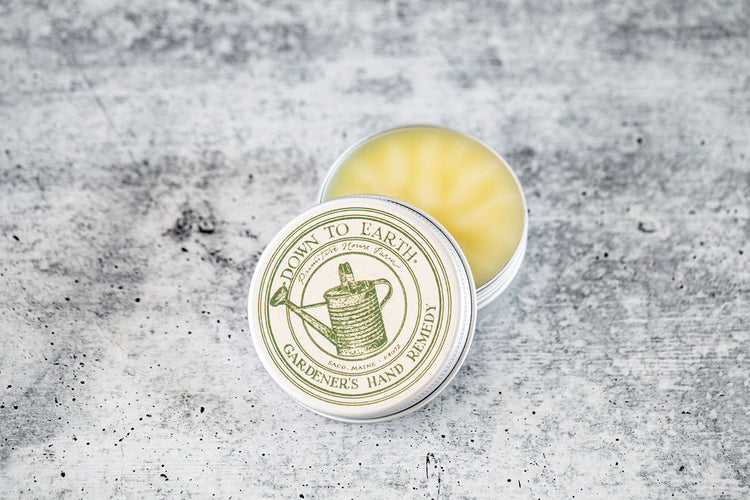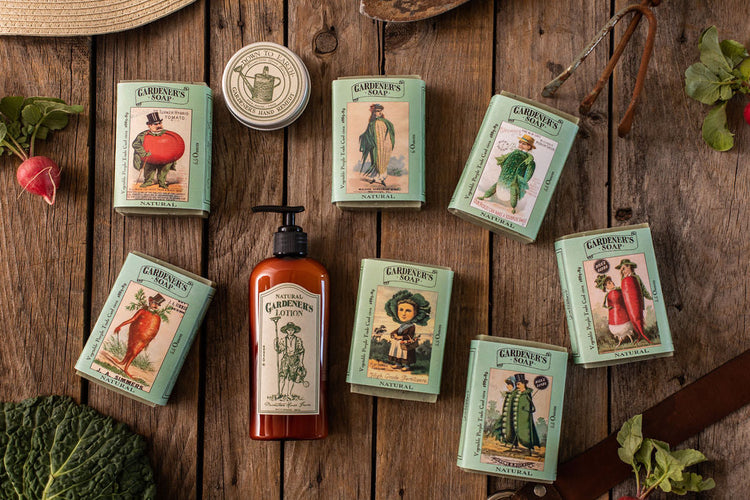 Product Details
Let's face it: Gardeners have their hands in a lot of stuff. Soil, stones, thorns, and other roughage is just part of the job; So that's why we were commissioned to make Gardener's Hand Remedy Balm.
It contains a veritable garden of the best herbal ingredients – like neem and manuka (to name a few), to penetrate and nourish with antibacterial and anti-fungal properties which help protect minor scrapes, along with shea and coconut oils for their superior moisturizing benefits to help make calloused gardeners' hands soft and supple.
Our floral and gardener clients asked us to make this, and it's such a big seller, we keep making it! Grab some with your rough hands and try it out!
Our 2.3 oz. will last you a VERY long time before you have to restock. Some people have had a single tin for years.
Ingredients

We always aim for our products to be as natural as possible, but in some instances synthetic ingredients are used because of their efficacy or scent profile. To ensure that all our products are produced to the highest standard of safety, we will use safe synthetic materials from time to time to obtain the best formula for your body and skin.

Learn more about specific product ingredients.
Shipping

Our goal is always to ship your order in a timely manner. Domestic shipping time for in-stock orders range from 1-4 days. You will be notified if there is an expected shipment delay beyond 14 days from the time we receive your order.

Please reach out to our team via email at hello@theprmitivehousefarm.com before placing an international order.



"I bought my first bar of Sea Salt Soap on vacation in Camden, Maine. Since then, I found it online and keep repurchasing! Nothing smells better than this soap. It's the best you can buy, anywhere."

Chad
"The After Beach Lotion is my favorite lotion ever. I use it year-round, not just when I've been to the beach. The coconut smell is great and it's very moisturizing."

Janie
"I love the Gardener's soap - it's so minty and fresh! It's part of a gardener's birthday gift basket I'm making. The cute cabbage lady illustration is perfect. It arrived promptly, too!"

Carol